Introduction to Cognitive Phonology
Background of the representative figure
The Basis of Cognitive Phonology
¡@
Introduction to Cognitive Phonology
The need for derivations and rule ordering in phonology is an artifact of the classical theory of generative grammar, which has assumed that grammars are symbol manipulation devices. Such devices have to start somewhere and then proceed in a step-by-step fashion. They cannot ¡§look ahead.¡¨ Cognitive grammars, by contrast, are not of this form. They contain constructions, not generative rules. Constructions state constraints on cross-dimensional correspondences. Such constraints are simultaneously satisfied in any sentence.
Cognitive phonology is a part of cognitive grammar. Phonological constructions state constraints across, as well as within, levels of the phonology. The levels are minimal: morphemic, phonemic, and phonetic levels. Any adequate theory phonology will need such levels. Because environments in constructions can be stated at any level, there is no need for rule ordering or cycles. One of the attractions of cognitive phonology is that, since it is part of cognitive grammar, other aspects of the grammar are directly accessible. Since cognitive grammars characterize correlations across various dimensions of structure, correlations between the phonology and various aspects of syntax, semantics and pragmatics are directly statable.
Another major advantage is that the constructions that make up a grammar can be used directly in models of cognitive processing. Moreover, the same constructions can be used in generations and recognition, since there is no directionality in their formulation. The rules of generative phonology cannot be used in models of cognitive processing at all¡Xthey were not intended to be so used; and the intermediate stages of derivations in generative phonology could never occur as cognitively real representations in any processing model.
Cognitive phonology has other attractive features. First, connectionist foundations allow for a theory of defaults and default overrides in terms of levels of connection strengths. Second, the Elsewhere Principle is an automatic consequence of a connectionist framework. Within a connectionist framework, a combination of more specific and more general pattern can be learned only by having the more specific patterns have higher connection strengths. Thus the Elsewhere Condition is automatic, and amounts to a special case of default.
The characterization of vowel harmony as a well-formedness condition as a specific level is another attraction of cognitive phonology. In general, we would like all autosegmental spreading rules to be well-formedness conditions of this sort. Still another attraction is the elimination of left-to-right and right-to-left iteration.
Lakoff has not yet reevaluated the need for stress cycles, but from a preliminary look, it appears as though stress cycles can be replaced by constructions that mention syntactic structure.
One thing is certain: cognitive phonology is different. It drastically changes what can and cannot be done in phonology. Its possibilities have only just begun to be investigated. But changes along these lines are necessary if we are to make phonology cognitively plausible.
Morris Halle, the first linguistic teacher of Lakoff, used to say that if you want to criticize a theory, you should come up a new one that does as well or better. With respect to the classic examples that have been used to motivate generative phonology¡Xto motivate deduction-like derivations and rule ordering¡Xwe now have an alternative theory that can do better.
¡@
¡@
Background of the representative figure
Many students may ask a question concerning generative phonology: do people go through these step-by-step derivations in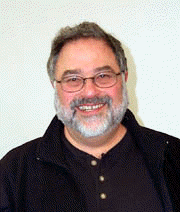 their head every time they pronounce a sentence? The answer is, no, of course not, says George Lakoff. So the students may ask another question: what makes derivations cognitively real if the intermediate stages never occur in the minds of speakers? Lakoff got the performance-competence answer: the intermediate forms are real in terms of competence, but not performance.
Like other students of generative grammar, Lakoff soon learned to stop asking such questions, at least for a while, but with the advent connectionist theories of mind, the questions have returned with a vengeance. Connectionist cognitive science suggests that the brain is the mind and that anything that is cognitively real is represented in the brain. That includes all aspects of linguistic competence.
Now, neural processes occur in real time. Phonological derivations do not occur in real time, but in some ¡§abstract time¡¨ that cannot be put in correspondence with real time. Speakers process from left to right, not from top to bottom. There is no way the intermediate stages of long phonological derivations of novel, long sentences can be realized as such in a brain that functions in real time. To George Lakoff, this suggests that there is something fundamentally wrong with the foundations of generative phonology that all those rule orderings and cycles and principles are the products of a mistaken theory. What Lakoff likes to do in cognitive phonology is suggest an alternative that will simplify phonology and also take a step toward bringing it into line with what the brain is capable of. One thing that connectionist models do naturally is characterize cross-dimensional correlations. Those of us working in cognitive grammar have found that really complex syntax becomes tractable if it is formulated in terms of direct correlations¡Xcalled grammatical constructions¡Xbetween semantics/pragmatics and surface forms. Lakoff suggests that phonology works in the same way cognitive grammar does, in terms of cross-dimensional correlations, where the relevant dimensions are levels of phonological representation.
Cognitive phonology is to be seen as an integral part of cognitive grammar. As such, it assumes that phonology, like the rest of language, makes use of general cognitive mechanisms, such as cross-dimensional correlations.
¡@
¡@
The Basis of Cognitive Phonology
Cognitive phonology characterizes correspondences between morphemes (as stored in the mind) and phonetic sequences. We will refer to these as morphemic and phonetic ¡§levels¡¨¡XM-level and P-level, respectively. In addition, we posit one intermediate level, the phonemic level, at which, among other things, constraints on word level phonology are stated; we shall call this W-level. George Lakoff takes these as a minimal collection of necessary dimensions of phonological structure; Lakoff also thinks that they are all that is necessary.
In this framework, generative rules are replaced by constructions, which state well-formedness constraints within levels and correlations across levels. In the default case, there is identity across levels. Cross-level constructions override such defaults. Other default cases, both language-specific and universal, are possible. Cross-level constructions are direction neutral, and are intended to be used directly in either production or recognition. Constructions combine by superposition. That is, each construction imposes a set of constraints, and the constraints of the various constructions are simultaneously satisfied.
Cognitive phonology is set within a general autosegmental phonological framework. Lakoff assumes that the ultimate formal framework for this approach will be a form of PDP connectionism, which is a simultaneous constraint satisfaction system.
The goal of Lakoff is modest: to illustrate how derivations, ordered rules, cycles, and application principles can be eliminated, at least for some common but nontrivial textbook cases for which they are claimed to be necessary. Lakoff also covers some classic cases where dialects are supposed to differ by rule ordering, as well as the case of Grimm¡¦s and Verner¡¦s Laws, which have often been seen as evidence for rule ordering.
¡@
There is a standard argument for rule ordering coming from Grimm¡¦s and Verner¡¦s Laws. Historically, Grimm¡¦s Law preceded Verner¡¦s Law. Bromberger and Halle (1989) argue that those laws must be stated as ordered rules within the phonology of Germanic. They state the laws as follows:
(1) Grimm¡¦s Law (Part I)
¡e-cont, -voice¡f¡÷¡e+cont¡f/¡e-obstruent¡f__
(2) Verner¡¦s Law
¡e+cont¡f¡÷¡e+voice¡f/¡eV, -stress¡f
Therefore, voiceless continuants produced by Grimm¡¦s Law I are voiced after stressless vowels by Verner¡¦s Law. In cognitive phonology, there is no need for rule ordering to account for the data adequately and without additional complication. As Deirdre Wheeler has observed (pers. Comm.), the two laws would be stated as follows:
(3) Grimm¡¦s Law (Part I)
W:¡e-obstruent¡f¡e-cont, -voice¡f
¡W
P: ¡e+cont¡f
(4) Verner¡¦s Law
P: If ¡eV, -stress¡fX and X=¡e+cont¡f, then X=¡e+voice¡f.
Therefore, Grimm¡¦s Law I is a W-P construction, while Verner¡¦s Law is a well-formedness condition at the P level. The results are the same as with ordered generative rules.
Bromberger and Halle also claim that part II of Grimm¡¦s Law has to be ordered after part I. They state it as (5):
(5) Grimm¡¦s Law (Part II)
¡e-cont,-asp¡f¡÷¡e-voice¡f
Bromberger and Halle argue that this must follow Grimm¡¦s Law I in Germanic phonology in order to prevent the voiceless stops produced by this rule from becoming continuants. In cognitive phonology, Grimm¡¦s Law II can, like Grimm¡¦s Law I, be stated as W-P construction, and so the two parts of Grimm¡¦s Law will not interact.
(6) Grimm¡¦s Law (Part II)
W: ¡e-cont,-asp¡f
¡U
P: ¡e-voice¡f
This is certainly not an isolated example. Lakoff surmises that other arguments for rule ordering based on diachronic evidence will collapse once they are looked at from the perspective of cognitive phonology. Rule addition arguments should come out looking pretty much like this case, and ¡§change-of-ordering¡¨ arguments should come out looking like the dialect variation cases above, where there is not a reordering of rules but a shift in the level at which the environment of a construction is stated; that is counterfeeding relationships can frequently be interpreted as the result of pairs of rules being in the same cross-level component.
¡@
¡@
The recommend web site
¡@
☼The linguistics department of Berkeley-- George P. Lakoff
--http://www.linguistics.berkeley.edu/lingdept/
Current/people/facpages/lakoffg.html
(This page introduce Lakoff and his publications.)
¡@
¡@
☼Edge
--http://www.edge.org/3rd_culture/lakoff/lakoff_p1.html
(This page introduce the biography of Lakoff and also some
comments about his theories.)
¡@
☼Wikipedia--George Lakoff
-- http://www.wikipedia.com/wiki/George+Lakoff
(This page introduces what The Embodied Mind is)
¡@
Bibliography
Lakoff, George. (1993). Cognitive Phonology. In: Goldsmith-John (ed.). The Last Phonological Rule: Reflections on Constraints and Derivations. Chicago: U. of Chicago P., 1993. 117-45.