Gregory Bateson
(1904-1980)
Biography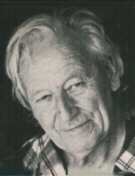 Gregory Bateson was born in Grantchester, England on the 9th of May, 1904.
From 1917 to 1921 he studied zoology as his father did at Charterhouse School in London. He continued at St. Johnˇ¦s College, Cambridge, where he obtained a B.Sc. in biology (1922-1925). He made a brief trip to the Galapagos Islands and started his studies in anthropology under A.C.Haddon. He pursued his graduate studies in Cambridge during 1927-9 and conducted anthropological fieldwork with the Baining and Sulka in New Britain (1927-28). The Baining did not easily lend themselves to observation and he considered this early work to be a failure.
He did fieldwork in New Guinea with the Iatmul (1929-30) and wrote up his findings for his M.A. in anthropology (1930). During 1934 he lectured at both Columbia University and the University of Chicago. He was Fellow at St. Johnˇ¦s College, Cambridge (1931-37), during which he returned to New Guinea for fieldwork and Margaret Mead (1932). They married in 1936, the year during which he published further results of his New Guinea work in an ethnography, Naven (1936, 1st edition). Bateson and Mead conducted fieldwork together in Bali from 1936 to 1938. This period resulted in their co-authored Balinese Character: A Photographic Analysis (1942). Bateson returned to New Guinea in 1939.
Most of Gregory Bateson's work was written and published as essays in periodicals. His work is concerned with four subjects: anthropology, psychiatry, biological evolution, and genetics and the new epistemology stemming from systems theory and ecology. The four subjects roughly correspond with the four overlapping periods in his life in which these were his central thoughts.
Adapted from
http://www.indiana.edu/~wanthro/bateson.htm by Alexandru Anton-Luca
http://www.gwu.edu/~asc/biographies/Bateson/ by Rob Sable
Books written by Gregory Bateson

1. Naven (1936)
A book about the kinship system of the Iatmul, a tribal group in New
Guinea.

2. Steps to an Ecology
It includs a wide range of Batesonˇ¦s scattered essays.
3. Mind and Nature (1979)
It is the last book of Gregory Bateson. He presents a holistic
perspective based on cybernetic principles with which he tries to
explain, basically, how the world works, how the universe holds
together.

On-line Chapter two and three of Mind and Nature
http://www.oikos.org/mind&nature.htm
Internet links
http://www.indiana.edu/~wanthro/bateson.htm
The website is conducted by Alexandru Anton-Luca which gives abundant
information about Gregory Bateson, including biography, important books,
Bateson's Place among other intellectuals, et cetra.

http://www.oikos.org/baten.htm
This website provides biography of Gregory Bateson and internet links of
on-line article of Gregory Bateson.

ˇ@
ˇ@